Upward Community is committed to developing emotionally healthy children, teens and young adults. We empower youth by creating safe spaces dedicated to fostering connections and building resilience, while supporting parents and educators as they navigate the challenges of raising children into healthy adults.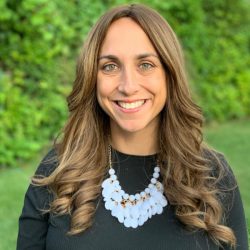 Rachel Karesh holds a Master's degree in Social Work from Yeshiva University's Wurzweiler School of Social Work. She has worked and excelled in social work for nearly two decades. Some of those experiences include: working as a social worker in a therapeutic post high school program for at-risk teens, providing mental health support and mentorship at Meor HaTorah Seminary in Israel, working as a school social worker at Hillel Torah North Suburban Day School and working as the camp social worker at Moshava Wild Rose.
Rachie served as the Clinical Director at Upward Community for over 10 years. During that time, she was instrumental in the building and opening of the Mozes and Helen Stern Counseling Center at Upward Community and was responsible for all assessments, counseling and crisis intervention of the referred teens.
Rachie now serves as the Executive Director of Upward Community where she is responsible for designing, developing and implementing strategic planning for the organization. She manages staff relationships, community outreach, program development and collaboration with the Board of Directors; all in an effort to help even more families reach new heights.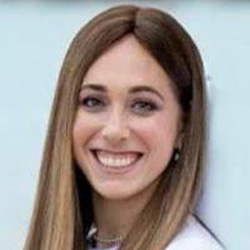 Shuli Tsadok received her Master's in Social Work from Yeshiva University's Wurzweiler School of Social Work. She completed her first year of her internship training in Israel and her second year as an intern at Upward Community. Under the guidance of Upward Community, she worked as a clinician at Arie Crown Hebrew Day School and Ida Crown Jewish Academy where she provided individual counseling and educational programming for students. From there, Shuli continued working at Ida Crown Jewish Academy as the school social worker for seven years. Shuli worked with students on an individual basis and taught the Barry and Harriet Ray Step Up to Healthy Living Curriculum. Shuli rejoined the Upward Community staff in July 2017 as a Clinician for our Mozes and Helen Stern Counseling Center. In July 2020, Shuli began her new role as full time Clinical Director.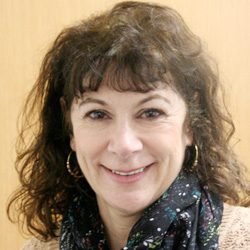 Lynn is a Psychotherapist with certification in Cognitive Behavioral Therapy. She was formerly the Director of Counseling Services in the Skokie Center of Jewish Child and Family Services where she provided clinical supervision, staff training and administrative oversight. Lynn also works with children and families in the midst of divorce and other family challenges. As a trained divorce mediator, Lynn has been a referring member of the Mediation Council of Illinois. Lynn started working in the Mozes and Helen Stern Counseling Center as Clinical Supervisor in August 2020.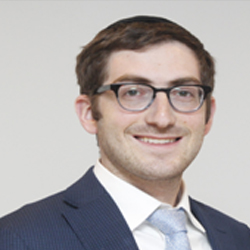 Rabbi Yechiel Bresler, LPC
Educational Programming Director and Clinician
Rabbi Yechiel Bresler earned his Master's in Mental Health Counseling from Ferkauf Graduate School of Psychology. Prior to joining Upward Community, Rabbi Bresler worked in the guidance department of two Boys High School's on the east coast. Rabbi Bresler also serves as the assistant rabbi at Congregation K.I.N.S. of West Rogers Park. Prior to moving to Chicago, Rabbi Bresler, and his wife Davina, spent one year as the OU-JLIC interns at Rutgers University. Rabbi Bresler joined the Upward Community team in September of 2019, as a Clinician and a facilitator of Barry and Harriet Ray Step Up to Healthy Living Curriculum. Since then, his role has expanded to lead educational programming including our "Parenting in a Pandemic" series, community lectures and our Mental Health Matters podcast.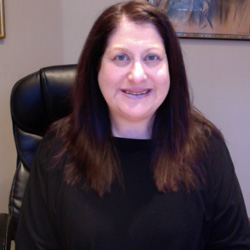 Aimee Shemano-Krupp has a Bachelor's from Tulane University and majored in English and Jewish Studies. She spent twelve years as owner and operator of a children's Designer Consignment store in Highland Park called, Principessa. She also serves as the Chicago-North Shore Hadassah Vice President of Philanthropy as well as Co-Leader of their Building Hadassah Communities Cohort program in which she helps recruit and train emerging leaders. Aimee joined Upward Community as Manager of Operations in September 2018.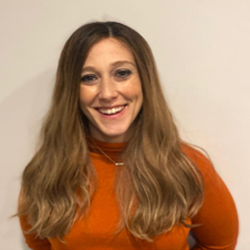 Director of Girls Enrichment
Rivkah Efron was born and raised in Skokie and now lives in Chicago with her husband and five children. Rivkah has experience working in numerous capacities in her family's Optometry business. Rivkah's enthusiasm and love for all people is magnetic, which makes her the perfect fit for Directing girls programming at Upward Community.  Rivkah has been the Director of Girls Enrichment at Upward Community since 2012.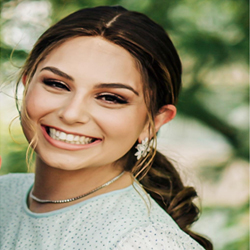 Coordinator of Enrichment and Marketing
Sara Kanowitz is working toward a Master's degree in Social Work at Yeshiva University's Wurzweiler School of Social Work. Sarah has been involved with several community organizations such as: Chai Lifeline, Friendship Circle, Keshet and NCSY 4G. She is using the skills she has gained in these various areas of chessed and teen leadership to help make Project Impact an exciting experience for adolescent girls across Chicago. Her warm, positive and outgoing personality makes her the perfect fit to run this program. Sara forms meaningful relationships with the "Teen Influencer" girls and provides them with fun and meaningful projects to help them give back to the community.
Coordinator of Level Up Lounge for High School Boys
Rabbi Silverman received his Master's in Education from Johns Hopkins University. Prior to that, he studied at Ner Yisrael in Baltimore, the Mir Yeshiva of Jerusalem and Lakewood Yeshiva. Rabbi Silverman is currently working as a 12th Grade Rebbe at Fasman Yeshiva High School. His charismatic personality, love of teaching and sports makes him a sought after rebbe by all of his students. Rabbi Silverman joined Upward Community as the Boys Lounge Coordinator in 2021 and is excited to take the lounge programming to greater heights.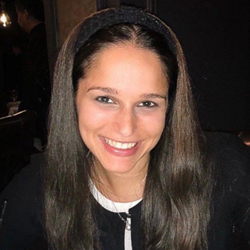 Jenny earned her Master's degree in Social Work from Loyola University.  Jenny joined Upward Community after years of experience working with children, adolescents and adults at the ARK, Hillel Torah North Suburban Day School, Lubavitch Girls High School and Ida Crown Jewish Academy. Jenny joined Upward Community as a clinician in 2020. She is excited to be expanding her role at Upward Community, now working as a lead therapist in the Mozes and Helen Stern Counseling Center.
Veronica Zamir, LCPC, RPT-S
Veronica Zamir has worked with children and families as a mental health counselor since 2008. Veronica utilizes a playfully creative approach to create a safe and supportive relationship with her clients. Veronica works with children, adolescents and young adults coming to therapy with challenges including anxiety, depression, school difficulties, life transitions, trauma, grief and loss.
Throughout her career, Veronica has worked in public schools, daycares, homes and community-based settings. Veronica has a strong Jewish identity and extensive experience working with clients and families in the Orthodox Jewish community. Veronica speaks Russian, Hebrew, Spanish and English with her clients and their families. She is a registered play therapist and play therapy supervisor and is in the process of completing her Doctorate Degree in Education, while working toward completion of her supervision hours for expressive arts therapy. Veronica meets with individual clients, runs groups and is assisting in creating an Expressive Arts Center at Upward Community.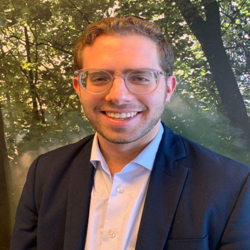 Eli Brand completed his Master's in Social Work from Yeshiva University's Wurzweiler School of Social Work. Prior to becoming a social worker, Eli taught Judaic Studies and Psychology in a boys high school while completing a Master's in Jewish Education from Yeshiva University's Azrieli Graduate School of Education and Administration. Eli draws from his many experiences working with children and adolescents and integrates them in his clinical practice. He utilizes his approachable, friendly and empathic nature to provide a comfortable and warm environment in which one can experience hope and healing. Eli joined Upward Community as a clinician in 2020.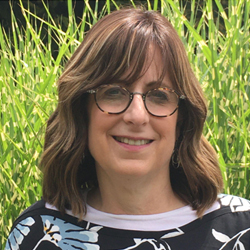 Michal Cohen earned her Master's in Social Work from Loyola University.  As an experienced clinician, Mrs. Cohen has helped countless individuals discover better paths in their relationship struggles and in dealing with mood disorders, anxiety and OCD.  In addition to her work as a therapist, Mrs. Cohen spent 30 years teaching brides through the Daughters of Israel program. She also serves as the Rebbetzin at Congregation Adas Yeshurun, where she has been for the past 30 years. In addition to running her own private practice, Mrs. Cohen devotes one day a week to clients at the Mozes and Helen Stern Upward Counseling Center.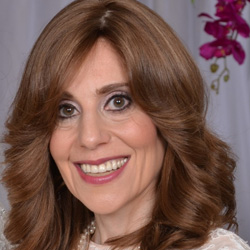 Shoshana Rifkind MSW, LCSW
Shoshana Rifkind obtained her Master's of Social Work from Adelphi University School of Social Work. She has worked as a clinical social worker for over 25 years in diverse settings. She served as school social worker and Director of Student Social and Emotional Services at Hanna Sacks Bais Yaakov High School for seventeen years. Prior to that, Shoshana worked in a psychiatric hospital, an elementary school, as Director of Clinical Services in a Vocational Rehabilitation Center and as a clinical therapist and supervisor for consultants serving Medicaid and Medicare recipients. Currently, Shoshana maintains a private practice where she specializes in the treatment of women, children and adolescents struggling with feelings of anxiety, depression, social and communication skill deficits, stress management and women's issues. Shoshana enjoys devoting time to servicing clientele as a clinical therapist for children and adolescents at Upward Community's Mozes and Helen Stern Counseling Center.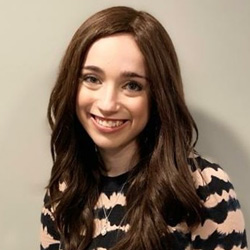 Yael Sonenthal received her Master's degree in Counseling Psychology from North Park University. After spending her internship at Upward Community, she worked as a clinician in Arie Crown Hebrew Day School under the guidance of Upward. At Arie Crown, Yael offered students individual counseling, interpersonal skills groups and educational programming. Since then, Yael has served in various supportive and clinical roles including time at the Yellowbrick Program as well as in a private North Shore practice working with individuals, couples and families. Yael uses collaborative counseling techniques including attachment-based therapy, CBT and DBT to support clients as they work to achieve their goals. In 2019, Yael  joined the Upward Community clinical team in addition to her work at a private practice.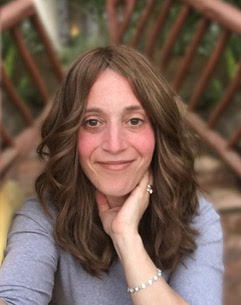 Rivkie Greenland, MS-CMHC

Rivkie Greenland earned her Master's degree in Clinical Mental Health Counseling from Bellevue University. Before joining Upward, Rivkie worked as a school counselor for Yeshivas Tiferes Tzvi in Chicago and has served as an educator for the "Step Up to Healthy Living" program to girls in grades 5-8 at Arie Crown and 10th and 11th grade at Lubavich Girls High School. Rivkie also co-facilitated Upward's summer social skills groups and summer art therapy workshops. She has over 20 years of experience mentoring high school students and young adults through Midwest and National NCSY. Aside from working as a clinician at the Mozes and Helen Stern Counseling Center, Rivkie has been teaching kallahs and helping young married women in the area of Taharas Hamishpacha for over 12 years.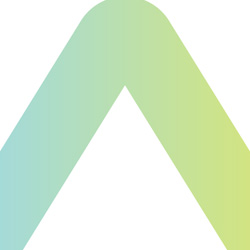 DJ Shabat earned his Bachelor's Degree from Hebrew Theological College and his Associate's Degree in Substance Use Counseling from Oakton Community college. He is currently a Certified Alcohol and Other Drug certified counselor through IAODAPCA. DJ  is currently working on his Master's Degree in Counseling through National Louis University. He has spent the last six years working in the field of Substance Use Disorder at various levels of treatment. DJ has spent time volunteering for Upward in various roles. Currently, DJ is working as a clinician at Upward's Mozes and Helen Stern Counseling Center, is running the Upshots boys basketball league and is teaching the Barry and Harriet Ray Step Up to Healthy Living Program to high school boys as well.

Upward Community is proud to offer an internship program for those pursuing a Master's Degree in Social Work or Mental Health Services. Our interns are placed in a variety of local schools to help the guidance staff and be an extra resource for the students. In the past, interns have joined us from schools such as Loyola, Wurzweiler, University of Illinois and more. The interns facilitate workshops and see children individually in the schools, as well as receive high quality training and supervision at the Upward Community office. Please contact us to apply.
'