Upward Community (formerly Madraigos Midwest) Youth Programs are designed to support and uplift teens and pre-teens through a variety of engaging activities.When children feel productive and energized they are motivated to act in a healthy way. These programs, from fitness related activities to trips to stimulating discussions, foster proper self-image and appropriate societal outlook in a safe and nurturing environment. In addition to their intrinsic social and emotional benefits, these programs are venues for participants to gain advice and encouragement from staff and, in some case, a portal to targeted mental/emotional services offered by the Upward Community clinical office.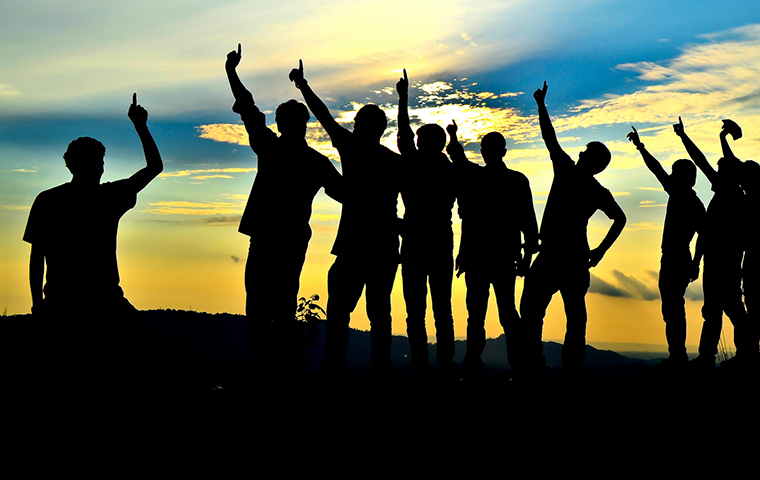 Upward Community's unique drop-in center, the Lounge, provides teens with a safe, fun and nurturing environment, under the supervision and guidance of Upward Community staff and social work interns. The Lounge is a destination for teens to come play, talk, eat and chill in a relaxed and non-judgmental atmosphere. Keeping teens off the streets and away from harmful activities is the main purpose of the Lounge, but it's not the only benefit. Oftentimes, due to the warmth and acceptance they feel at the Lounge, participants will let down their guard and confide in Upward Community staff, leading them to getting the help they need. In short: the Lounge is a place where teens can be themselves and express themselves.
Upward Community provides an array of after school enrichment programming, most notably our basketball leagues. Many of our city's youth participate, with over 150 weekly attendees between the separate boys and girls leagues. Not just a sports program, the participants have the opportunity to engage with the coaches to develop positive and healthy role models, as well as close relationships with participants from a variety of local schools. The league allows for learning important life skills such as teamwork, self-esteem, the importance of being active, healthy competition and discipline.
For teens the summer is a particularly challenging time. With much free time on their hands and few structured activities to occupy them, teens can drift into counterproductive and sometimes risky behaviors. Our separate gender summer program is designed to provide teens with healthy and stimulating activities to fill their time in safe, fun, growth-oriented ways.