It's the same organization that you've come to know and love, with a fresh look and renewed commitment to our cause.
We've rebranded in a way that authentically depicts our organization's unique mission, and helps us both clarify and strengthen our commitment to the mental health and wellness of our community's children and teens.
Upward Community is committed to developing emotionally healthy children, teens and young adults.
We empower youth by creating a safe space dedicated to fostering connections and building resilience, while supporting parents and educators as they navigate the challenges of raising children into healthy adults.
The Pillars of the
Upward Community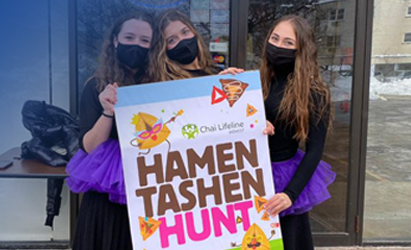 Utilizing comprehensive and cutting edge curricula, Upward facilitates interactive prevention classes and workshops in local elementary and high schools.
The Barry and Harriet Ray HeadsUp Curriculum
School Workshops
Teacher Trainings
Community Lectures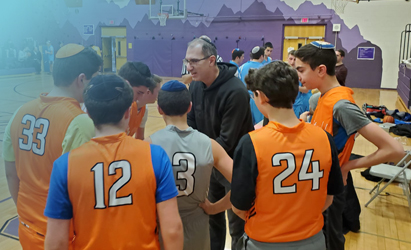 Upward provides a wide range of activities, designed to support and uplift children, teens and young adults.
The LevelUp Lounge
The Upshots Basketball Team
Weekend retreats supported by the Walder Foundation
Project Impact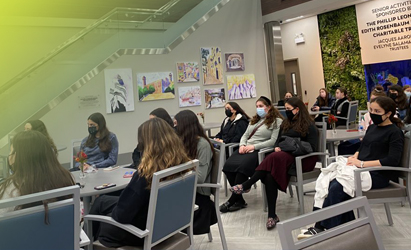 Upward's clinical services include therapeutic programs to help children, teens & young adults overcome their challenges in the mental health space.
The Mozes and Helen Stern Upward Counseling Center
Parent Support Group
Social skills groups
Art therapy groups
Professional Development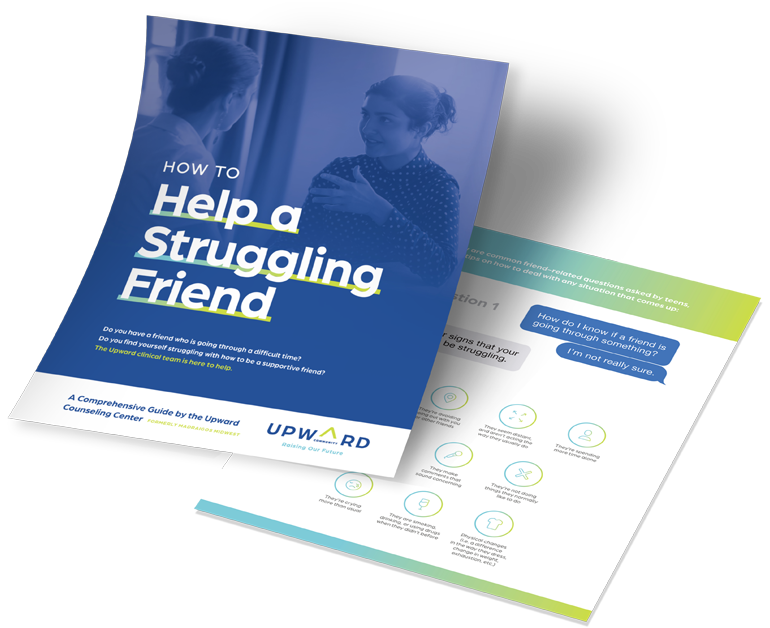 Does your teen have a friend who is going through a difficult time?
The Upward Counseling Center has prepared the Teen Toolbox, with clear, user-friendly answers to common questions teens ask about helping friends who are struggling. Share this with your teens, and empower them to be good friends in a healthy way.